नेताजी सुभाष क्षेत्रीय सह्कारि प्रबंध संस्थान
कल्याणी, नदीया, पश्चिम बगांल
सहकारिता मंत्रालय, भारत सरकार के अंतर्गत
NETAJI SUBHAS REGIONAL INSTITUTE OF COOPERATIVE MANAGEMENT
Ministry of Cooperation, Govt. of India
Central Park, P.O. Kalyani, District- Nadia- 741235, W.B.
Phone:(033) 25828202
Fax.:(033) 25828236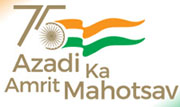 ---




---
---
Welcome to Netaji Subhas Regional Instritute of Co operative Management
---
Our Institute
Established in 1956 as an In-service training center for Managers of Cooperative organizations.
Institute is functioning under the aegis of Ministry of Agriculture, Govt. of India.
Institute is well equipped with the state-of-the-art Computer center alongwith internet facilities.
Sports facilities, Table-tennis, Badminton, Volley Ball etc.
Having links with various National and international organizations.
Instritute is having 130 capacity of hostel accomodation including seperate provision for the girl.
Central library equiped with more than 12000 news paper, magazine, journals etc.
---
Vision
A respected Institute that shapes Management Practices in Cooperation Department and Cooperative Organizations by creating new frontiers of knowledge and developing ethical, dependable, entrepreneurial, and socially sensitive leader-managers committed to excellence.
MISSION
NSRICM's mission is to guide the personnel of Cooperatives, allied Departments and Cooperative Organizations situated in West Bengal, Tripura, Andaman Nicobar islands and Sikkim in improving their managerial skills in the respective organizations and help to achieve the noble objective of cooperatives through adaptation of modern managerial techniques. It seeks to do this through development of Human Resources in Cooperatives by generating risk-bearing leader-managers who will pioneer new managerial practices and set new standards; by inducting professional attitude who will generate new ideas of significance.
Objectives
To Provide learning facilities to employees of Cooperation Department and Cooperative Organizations in enhancing professionalism to highten the performance of their Organization
To promote knowledge through research, applied and conceptual, relevant to management, and to disseminate sucg knowledge through publications
To enhance the decision-making skills and the administrative competence of practicing managers and assist organizations to solve their managerial problems them with consultancy services based on actual requirements.
To promote the development of Cooperative Movement through Human Resource Development in collaboration with other related cooperative institutions in these four States.
---
---
---